The show must go on
And now it will. Lively brings the live performance home,
in your car, or wherever music takes you.
Take the show home
Lively partners with artists to record and quickly deliver live shows so you can put your phone down and your hands up.
Browse all Shows
Be where you are
We believe the live show should be an uninterrupted experience. We'll make sure you take the show home with you, so you can be where you are, and be there again whenever you want.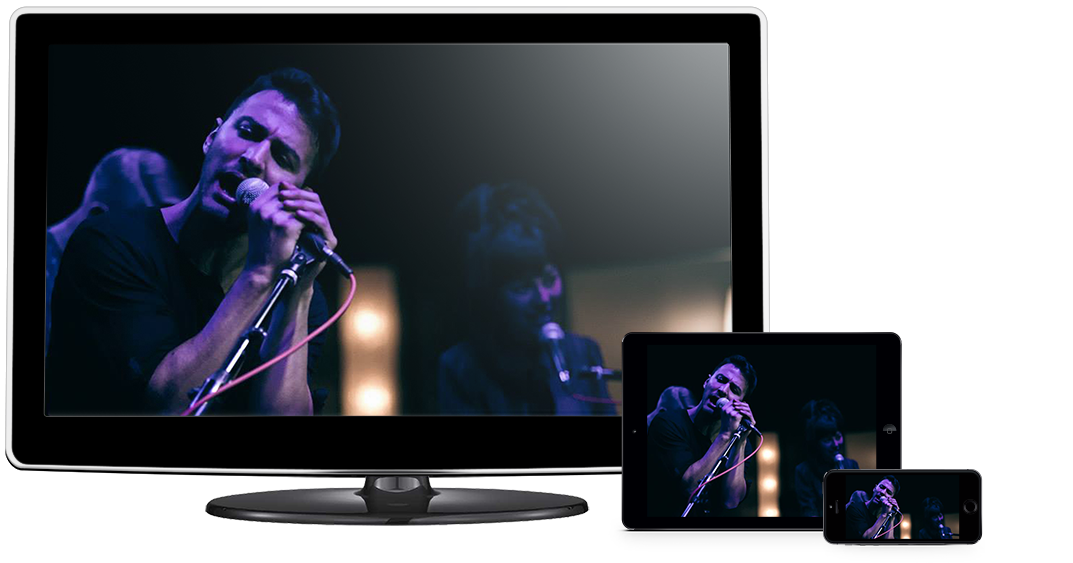 Welcome to the
on-the-go show
We make sure you have your favorite shows wherever you need them. On the way out of the parking lot, relive all your favorite moments before you get home.
Now that's an encore
Download the free Lively app and relive the show anywhere in stunning audio and video.


"As musicians who travel the country and indeed the world sharing stories and little pieces of our hearts, partnering with a dedicated, creative and supportive team like the folks at Lively makes us proud and humble to be in an industry that so often succumbs to the dark side. The good people at Lively are bringing back the days when music helped build community and bring people together. They are giving artists a voice and a new home to share something meaningful and timeless. We are grateful for the Lively team and their commitment to spreading the music but mostly we are grateful for their belief that a great song can still affect change."

− The Grahams
"Lively makes it easy for both the artist and the listener to instantly hold the magical experience of a great show in the palm of their hand, which is a powerful thing. The insertion of Lively's gear into the mix is painless and more or less invisible. The normal sound check proceeds and they work their magic. It is magic - and magic affordable to all."

− The Posies
"We pride ourselves on being a touring band. We work very hard to give a great and unique performance. From tour to tour, or even night to night, our performance changes. We have recorded a lot of shows ourselves and never release them, and we know a lot of people record our shows and share them, but Lively came around and offered us an alternative that we're excited to use."

− Portugal. The Man
"The people at Lively are great to work with and they make recording a set on their app really easy. Lively allows our live performances to live on long after the show ends."

− Jamestown Revival
"Working with Lively has been incredible. My fans love the app because it allows them to interact with my music in a new way. Lively totally gets the value of the live experience and understands the industry."

− Mycle Wastman
"The Seattle music community loves a gathering place. I worked at Experience Music Project in the early years and it had a very similar energy as Lively does now. There was excitement around the mission of the place and it united a lot of people. The same thing seems to be happening with Lively. I'm watching the music community rally around it because we want to see it succeed."

− Shelby Earl
"Playing at the Lively Lounge was everything an artist hopes for - great sound, great people who are fun and super accommodating, and a cool, vibey environment. For the icing on the cake? Throw in the fact that the artist has live audio and video to share with fans immediately after the show. Not only do I hope to play another show with Lively in the future, but I will be using the app to listen to and watch some of my favorite artists and to discover new music."

− Tess Henley
"Working with the Lively people has been out of this world. They knew so much about us before we even got on a phone call with them. Any ideas we threw at them; playing a private show, filming it, releasing it as an encore, filming our full show and releasing that for free, Lively was on board. That is the difference, they are company made of artists. The fact that they can do a three-camera shoot, edit the audio and video, and release it in less than a week, that is art. They aren't afraid of new challenges, and that is why we are happy to be working on future projects with them. I would stay tuned to these guys and gals. The stuff that they are coming up with is nothing to sleep on."

− The Fall of Troy
"It's an incredible opportunity for artists. Lively is about what it's always been about, and that's the live experience. You can't always get that kind of energy on a record. When I released mine in Seattle back in March, I chose to work with Lively knowing that my listeners across the country could tap in and experience the show with us and the ones that came could experience it all over again. It's a great way to build momentum and keep your people engaged. They're now succeeding beyond expectations because they're doing something different... and for the artist, which is rare. It's brilliant. I'm thrilled I had the opportunity to be a part of its grassroots and look forward to taking them on the road."

− Kara Hesse